The TMA Conference 2022 will take place at the U Parkhotel at the University of Twente Campus.
The University of Twente is a public technical university located in Enschede, Netherlands. The University was founded in 1961 as Technische Hogeschool Twente (THT), and it became the third polytechnic institute in the Netherlands to become a university.
The University of Twente is located at Drienerlolaan 5, Enschede.
A campus map is available at https://www.utwente.nl/en/et/tfe/research-groups/MSM/documents/campusmap.pdf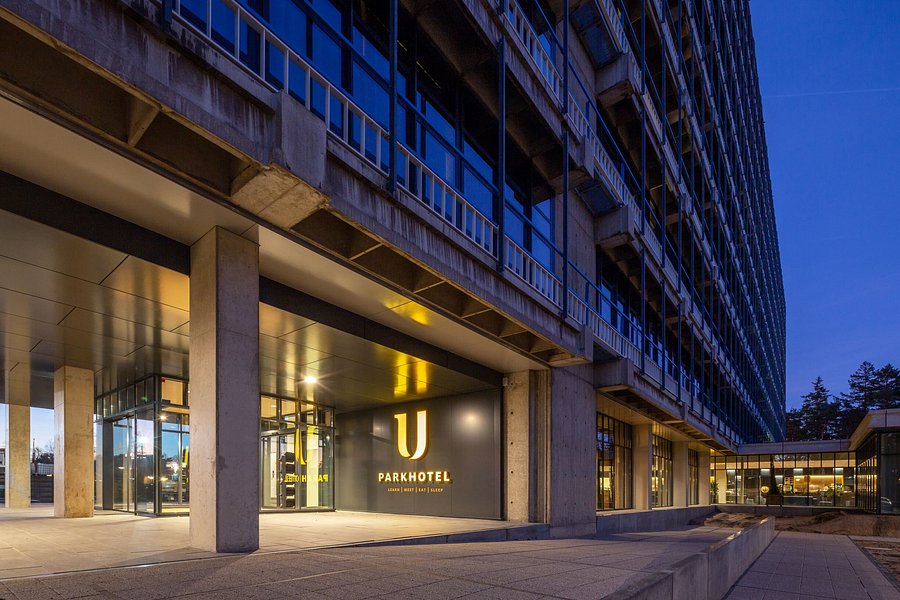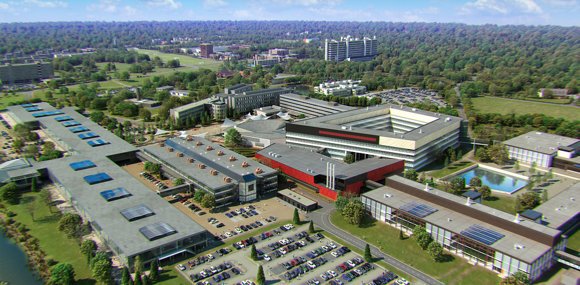 How to reach the Venue:
By Plane
Amsterdam Airport Schiphol (AMS): Main International Airport of the Netherlands. Direct train connection with Enschede/Hengelo (via NS, see trains).
Eindhoven Airport (EIN): Mainly low-cost companies from Europe. 1 Bus + Train (with 1 change) to Enschede/Hengelo.
Düsseldorf Airport (DUS): Large International Airport, second-closest by car distance (150km). Train (with 1 change) to Enschede.
Münster Osnabrück (FMO): Small Airport, closest by car distance (80km). 1 Bus + 1 Train to Enschede.
By Train
From Airports:
NS (national train company in The Netherlands, https://www.ns.nl/) operates a direct hourly connection between Schiphol Airport and Enschede/Hengelo and to/from the main cities in The Netherlands. To reach the campus get out in Hengelo and take bus number 9 (see bus section).
From Eindhoven Airport, take the bus to Eindhoven Train station, then the train to Utrecht Centraal, and change there for Enschede (both operated by NS).
Enschede is also directly interconnected with a train every hour to Münster (train + bus for Münster Airport) and Dortmund via DB (https://bhan.de/).
From Düsseldorf Airport take train (Deutsche Bahn) for Münster/Osnabrück Hbf and change in Dülmen for the train for Enschede).
Use the OV9292 website for general information on public transportation in the Netherlands (https://9292.nl/en).
From Mainland Europe:
Münster is connected with several main cities in Germany and several international locations (e.g. Basel (via EC8-9)).
Hengelo is directly connected with an Intercity Train from/to Berlin
More information available on DB's official website (https://www.bahn.de/).
Amsterdam Centraal is interconnected with a direct train with Londonvia Eurotunnel and with Thalys (https://www.thalys.com/) high-speed train from/to Bruxelles and Paris.
ÖBB (https://www.oebb.at/) operates a direct night train service connecting Zürich, Innsbruck, and Vienna with The Netherlands, change in Düsseldorf/Dortmund for a train to Enschede.
By car, from airports:
Several rental companies are available at the main airports mentioned above.
Enschede is interconnected with Germany via the N35 highway and with Amsterdam/Schiphol via A1/A35.
Parking facilities are available at the University of Twente free of charge. There are also sufficient charging facilities for EVs, including in the U Park parking lot, many contactless international charging tokens are accepted at the charge points. Parking in the city center of Enschede/Hengelo can be difficult and expensive.
Q-Park parking offers competitive daily rates (https://www.q-park.nl/nl-nl/parkeren/enschede/).
By bike
By far the best way to explore The Netherlands in full Dutch spirit.
Not for the faint-hearted, several bike highways (F-roads) connect Enschede and Hengelo with the main cities in The Netherlands.
A bike is the best option to commute from Enschede/Hengelo city center to the campus, rental bikes are available both in Enschede and in Hengelo, and many hotels will also do bike rentals.
By bus:
Use bus number 9 (Twents company) to reach the University of Twente from Enschede/Hengelo. Bus stop (Kennispark/UT or Westerbegraafplaats/UT (advised)). More information on https://keolis.nl.
A direct night bus interconnects Enschede with Paris and Berlin. More information on https://www.flixbus.com/
Where to stay:
U Parkhotel. On-campus Hotel – https://www.uparkhotel.nl/nl
Intercity Hotel – Enschede – https://www.intercityhotel.com/en/hotels/all-hotels/netherlands/enschede/intercityhotel-enschede
De Broeierd – Enschede – https://www.fletcherhotelenschede.nl/en/
City Hotel Hengelo – Hengelo – https://www.cityhotelhengelo.com/en/
Enschede and Hengelo are equidistant to the University of Twente. Enschede is a bigger city that generally offers more lodging options.
Rent a bike:
Move like locals by renting a bike:
https://www.budgetbikeshoeve.nl/services-4
https://www.ns.nl/en/door-to-door/ov-fiets